Presenting a report
The published report can be viewed and presented in the user interface. The account administrator can create stakeholder users with limited access rights and permissions. This allows users to see only the Reporting main view, and the reports of a certain portfolio when they log in to Assetti.
Read more about access rights and permissions.
How to download a report
If you need the report or quarterly report as an attachment or to be added to your presentation, you can download it as a spreadsheet with the Export button.
Reports tab > click on the report in the grid > Export OR
Open the report by clicking on its name > Export

How to download a report section
In case you need a specific section of a report, they can be downloaded one by one. The following does not apply to quarterly reports.
Save Fund information and Fund Profit in Excel or PDF format

click on the three dots and select the format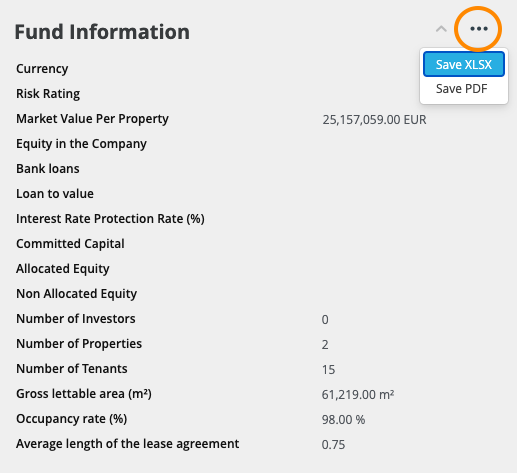 Download image in PNG, JPEG, SVG tai PDF format, or print it as PDF.

Breakdowns by Fund, Tenants or Strategy
click on the hamburger icon and select the format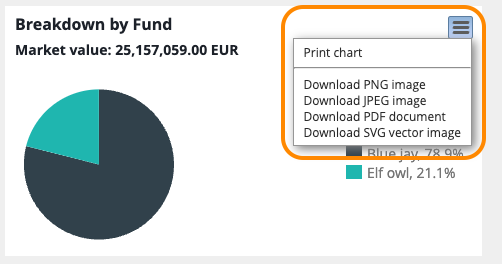 Related articles
Commenting on the quarterly reports