By importing your PnL data into Assetti, you get the most out of your subscription. Depending on your subscription, it is possible to update the property-specific financial information accurately at the account level directly from accounting (NOI1 and NOI2 levels), or as even numbers at NOI1 level without an account map. It's also possible to import financial information at the portfolio level.

Data can be updated with the import functionality but the easiest way to keep the data up-to-date is to take an advantage of an integration that imports the data directly from your accounting system.
Financial info tab is available on Standard, Professional and Enterprise subscription types. Please contact our Support team if you want to use the tab.
How can I view the property's financial information?
Data is displayed in the KPIs, at the account level in the Financial info tab and as the summary in the Info tab.
KPIs
Examples of metrics utilising income and expenses:
Properties - Yield %, Yield (by assets)

OPEX - Budget vs. actual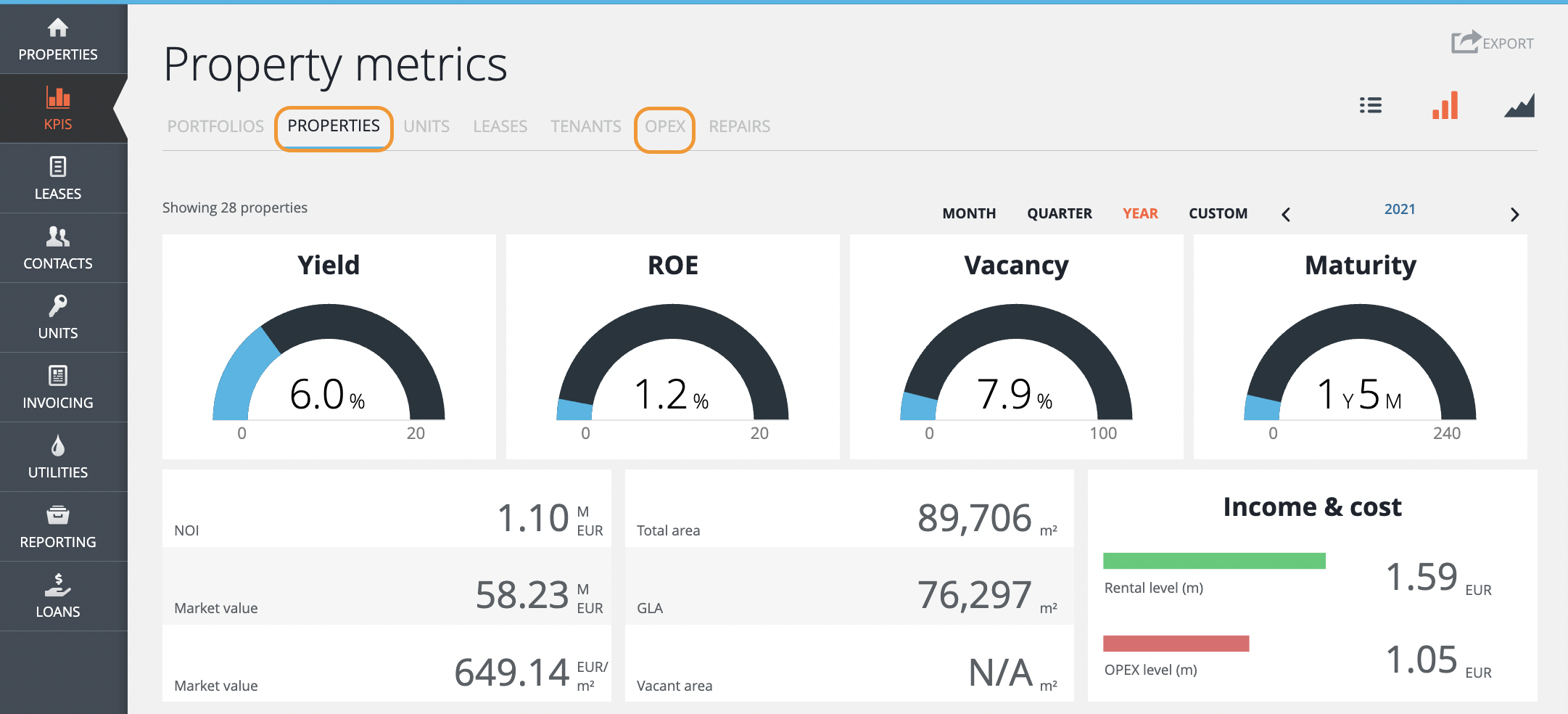 Financial info and Info tabs
An account-level view can be found in the Financial info tab of properties and portfolios. In this view, you can utilize the NOI1 and NOI2 breakdown. Data from the view is transferred to the property's yield in Key facts as well to Commercial Information and Operating Expenses in the Info tab.

In addition to the actuals, you can create an operating budget or new budget scenarios and compare them with the actuals.
Properties > select a property > Financial info tab / Info tab

Properties > My portfolios > select a portfolio > Financial info tab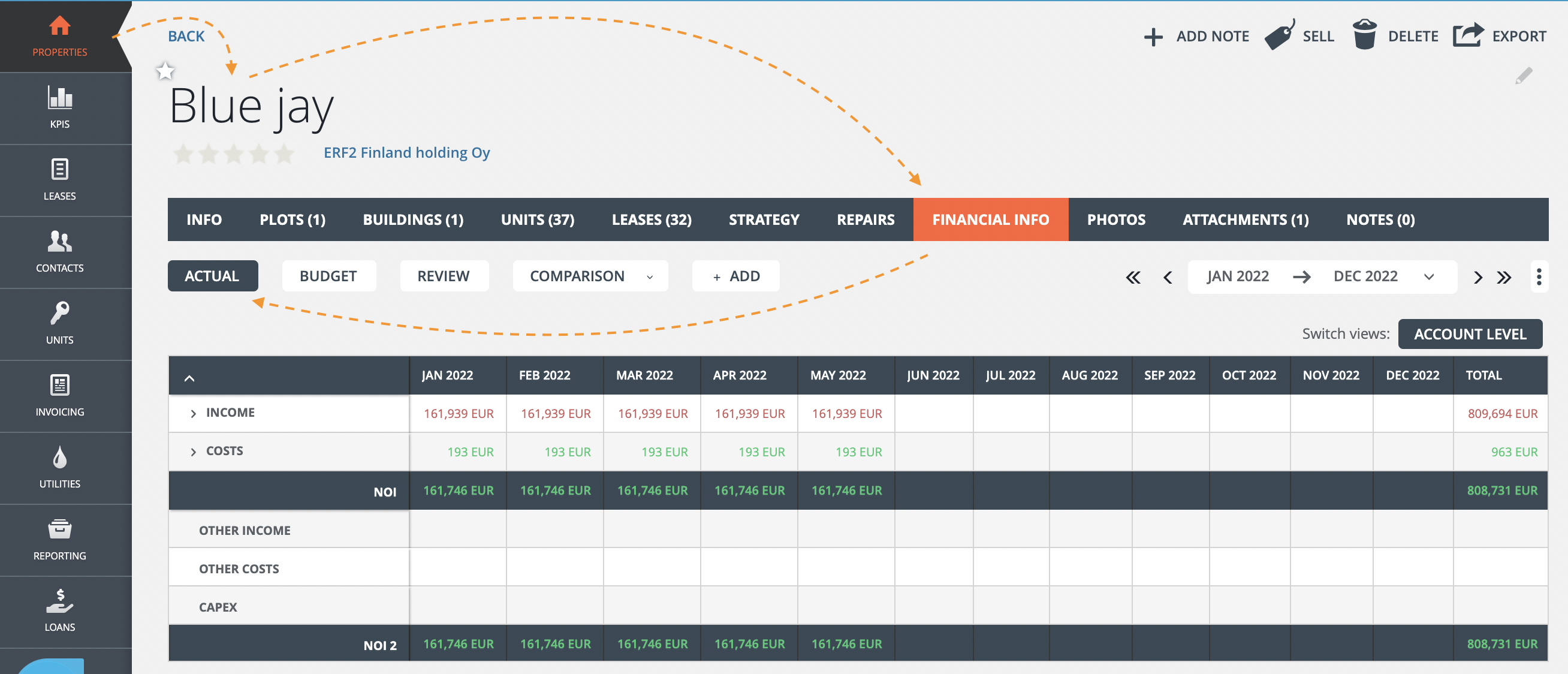 Properties > select a property > Info tab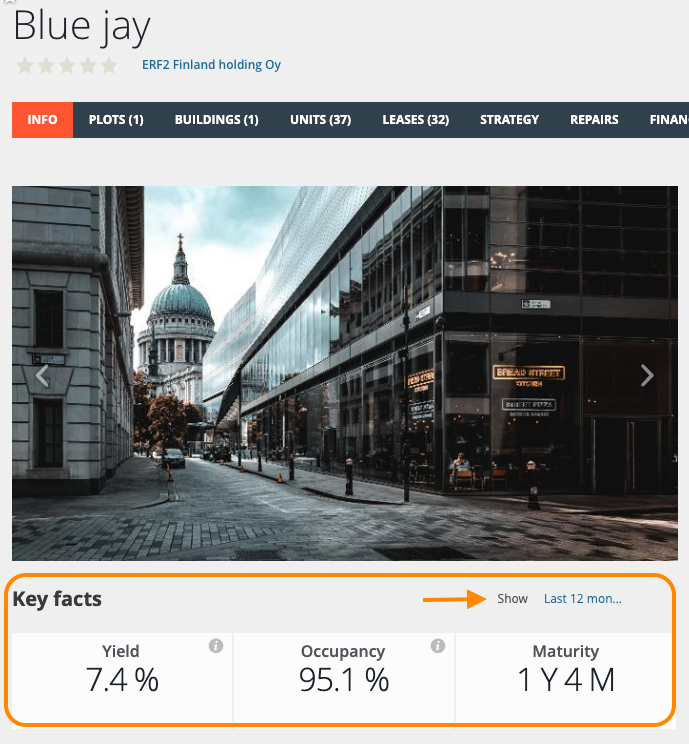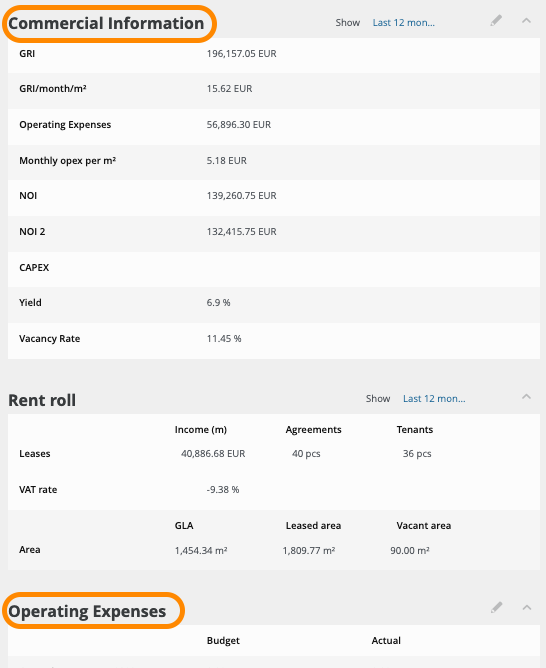 Related articles
Adding financial information with import templates
Adding financial information in the user interface
Financial information at a portfolio level
Financial information at a property level
Data import, export and migration