You can create a connection between your portfolios and create sub-portfolios. Sub-portfolios are then connected to a "parent" portfolio. You can add several layers of sub-portfolios and connect assets to each level.
Before you can add a sub-portfolio to a parent portfolio, be sure you have added your parent and sub-portfolio. Click here to read about adding a portfolio.
To add a parent portfolio through the user interface:
Go to the portfolio you wish to make a sub-portfolio. Navigate to the main fact sheet.

Click on the edit pencil next to the portfolio's name.

Click on the drop-down menu with the light grey wording that says "Parent Portfolio"

A list of all your portfolios will appear and you can click on the appropriate parent portfolio you wish to have.

Press the save button.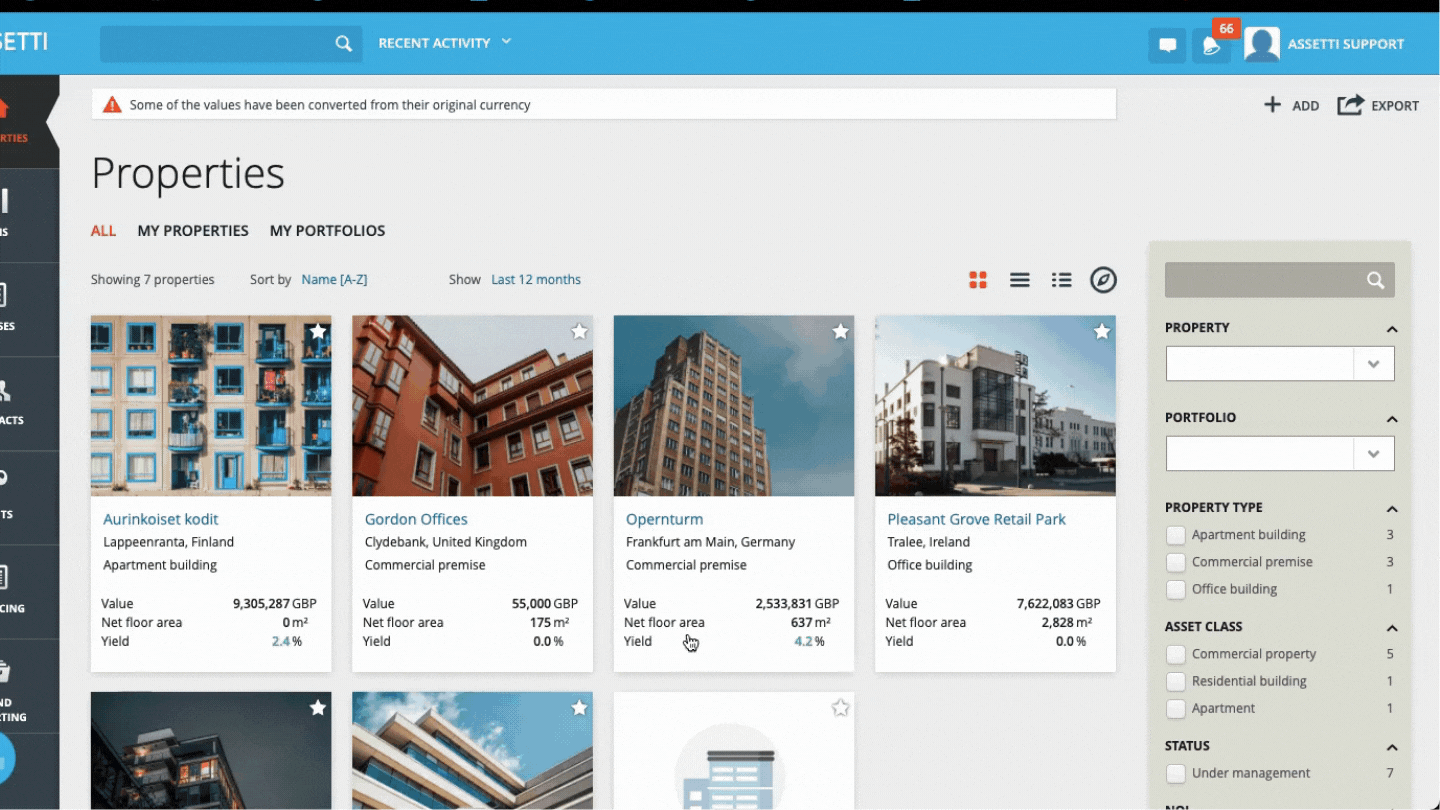 To add a parent portfolio through the import functionality:
We recommend you download the property template from our system for easy import. You can find this by clicking on your user menu, and then the import button. Then simply click the "link" next to the property template.

In this template, you can define which portfolio and parent portfolio each property belongs in. The system will then be able to create this relationship after your import. For complete importing instructions, click here.
After you have created the sub and parent portfolios, you will see the relationship structure throughout Assetti, including in the filter bars on the right-hand side of the screen. You can also see this relationship through the tree structure viewing option for your portfolios.
Go to "my portfolios"

Click on the third viewing option, the tree structure.

A tree graph will appear where you can expand and collapse arrows to show the parents and sub-portfolios.