Loan management gives a financial overview of the portfolio and the property providing better understanding of their financial performance. With the functionality, users can manage and review loan related information and visualize how the loan is paid back.
Data import is done via the user interface or Assetti API integration.
Functionality is available in the Professional and Enterprise subscriptions. Please contact your Assetti contact person or Sales team for more information.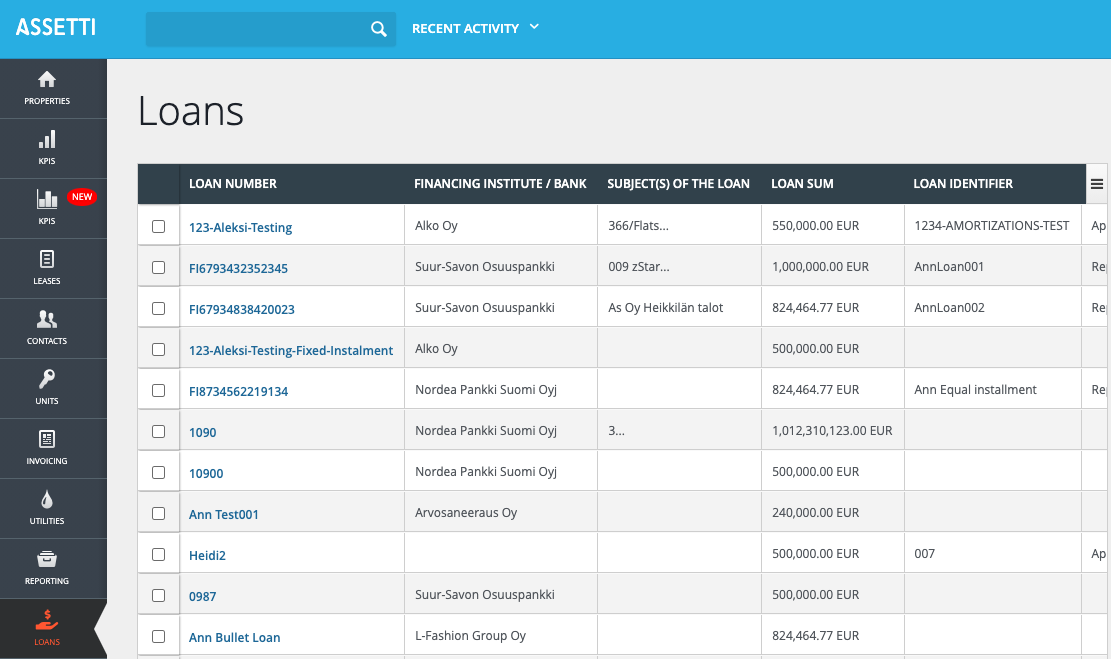 Clicking on the loan number opens a fact sheet with two tabs.
Terms

give you an overview of the selected loan.

Key facts

Summary

Borrower

Contact person

General information

Collateral

Loan details

Amortizations

is a visual view of how the loan is paid back.

The calculation is based on the data added to the Terms tab or grid (in the Loans main view).