You can activate the Portfolio Selection function for your Assetti environment by contacting Assetti support. This allows you to view one portfolio per session. This feature is useful if you want to present a particular portfolio to your stakeholders without the risk of disclosing information about other portfolios.
How to select a portfolio
Login to Assetti using your registered email and password.
In the following view, click on the portfolio you would like to view. You also have an option to see all portfolios by choosing "Show all".
If you selected one portfolio, you will be directed to the view which displays only your selected portfolio.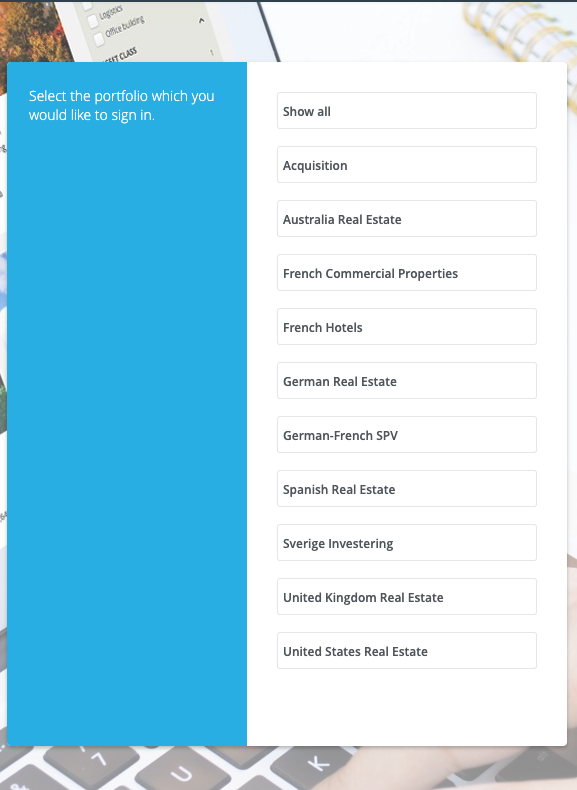 How to change a portfolio selection during session
Click on your username in the upper right corner of any page.
Choose User details and click the Portfolio icon in the upper right corner.
From the drop down menu, select the portfolio you want to switch to.
Go to the Properties view from the left side menu to view your new selection.
The Back button takes you to a view with properties of the portfolio you selected.