When you are adding properties for the first time, it's advisable to add a single property directly in the user interface. This helps you to understand where the data is going to and why.
Once this is done, you can take an export as a spreadsheet, add rest of the properties to the template and bring them into Assetti with the import functionality.
How to add a single property in the UI
Click Properties from the left side menu.
Click the +ADD button in the upper right corner.
Choose 'property.'
Click Confirm and the fact sheet opens.
Fill in the name and click Save.
Add other information by clicking the pencil icon and clicking Save once finished.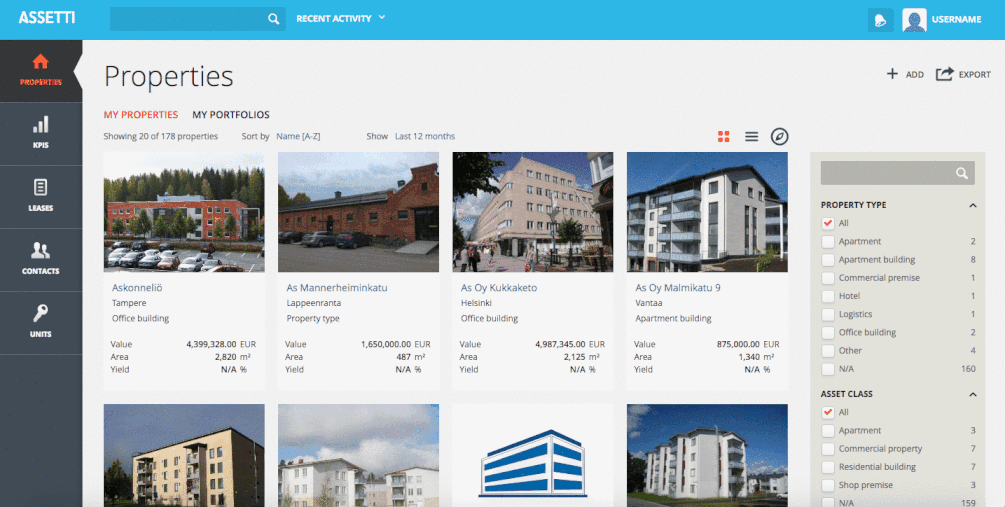 How to add a street address to a property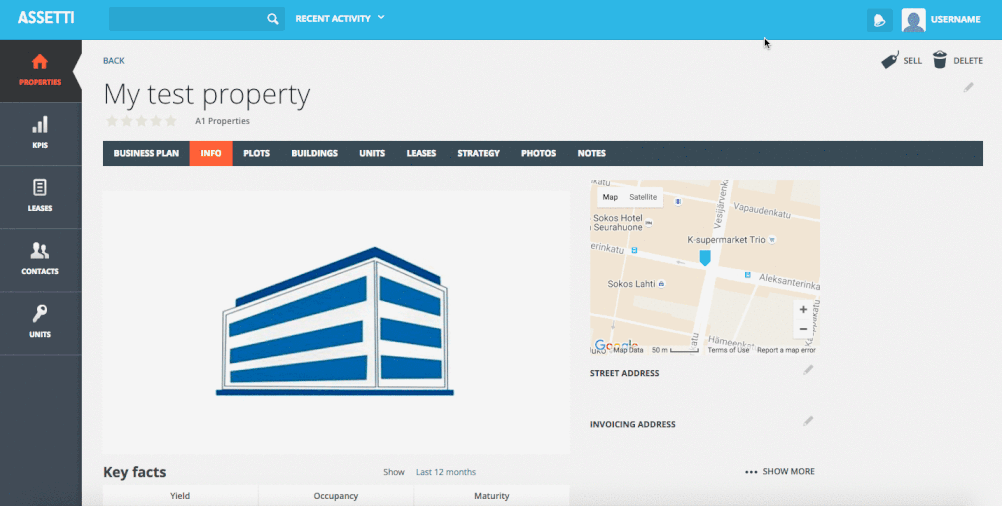 How to add multiple properties
The fastest way to add multiple properties to Assetti is the data import functionality. Select Properties when choosing the file's import type.